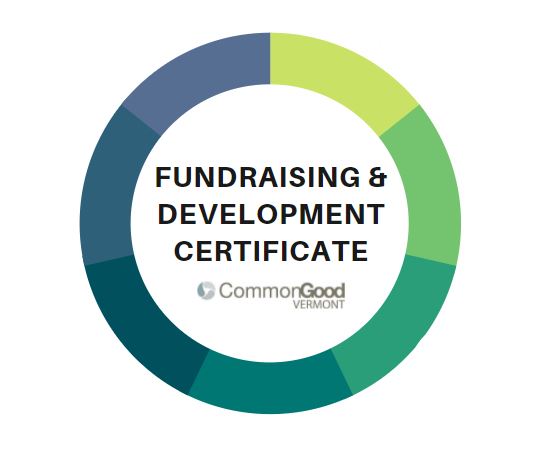 Designed for leaders, staff members, and volunteers at small to mid-sized nonprofits, this eight-month online program will demystify fundraising and give you the knowledge and tools needed to create a development plan and fundraise successfully for your organization.
You will learn in a collaborative and hands-on environment consisting of:
interactive trainings
cohort learning groups
& individualized coaching
Program Details
Who
The Development and Fundraising Certificate Program is designed for leaders, staff members, and volunteers at small and mid-sized nonprofits interested in improving your ability to raise funds and develop ongoing relationships with donors. 
What
Six half-days of live interactive online training

- 1 day a month 

Six peer-learning sessions

- 1 session a month, 1.5 hrs

Independent reading/videos and assignments

- approximately 3-4 hours a month

Two customized one-on-one coaching sessions

with our lead trainer.
When
January 2021
Once participants have been accepted into the program, they will complete their individualized development assessment before the class begins February 10th.
February 2021 - June 2021
Interactive Training Sessions

will take place on the 2nd Wednesday of the month from

9:00 am - noon. 
February 10, March 10, April 14, May 12, June 9th
Peer Learning Groups -

You will meet with your peer learning group at least once a month for 1-1.5 hours to work on assignments together

Individualized Coaching Session

- You will work with one of our expert trainers in customized one-on-one coaching sessions
July 2021-August 2021
Development Plan Work

- You will work to create your individualized development plan with the support of your peer learning group 

Individualized Coaching Session

- you will receive support on your development plan through a second customized one-on-one coaching session.
September 2021
Final Interactive Training Session

-

Wednesday, September 8, 9:00 am-noon

. Share your development plan and kick off the start of the fundraising season with your cohort!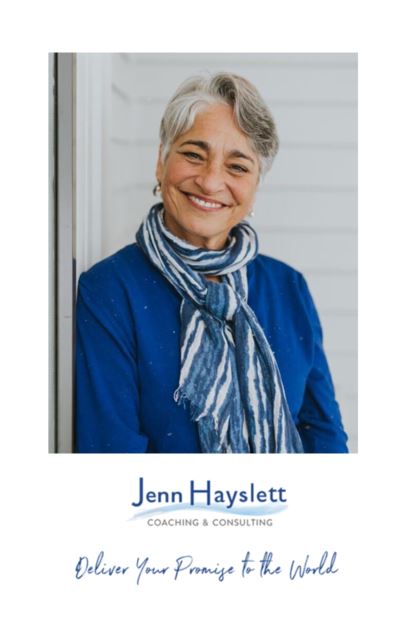 Jenn Hayslett www.jennhayslett.com
Jenn brings 25 years of leadership experience as a successful fundraiser, manager, facilitator and trainer to her work as a coach and nonprofit consultant. Her specialty is in building and improving relationship-based fundraising programs.
As a leadership and professional development coach, Jenn specializes in partnering with Boards, Executive Directors, Development Directors, and other nonprofit staff members develop clear goals and design action plans to achieve them.​
Jenn has direct experience in all areas of fundraising and marketing for small to mid-sized nonprofits including annual funds, major gift solicitation and stewardship, capital campaigns, grant writing, community organizing, and volunteer management.​
Jenn's engaging presentation style makes her a highly-rated trainer and presenter.  Jenn received her coach training through Coaches Training Institute (CTI) and is a certified trainer, facilitator and consultant.
Cathie Pelchat
Cathie Pelchat is a facilitator and social change advocate who has 10+ years of experience in organizational development and fundraising. Though she has broad experience in nonprofit management, her areas of fundraising expertise include impact messaging and multi-channel direct marketing, data analysis and trends, information systems administration, and strategic planning. She has worked for a Vermont nonprofit with a statewide footprint for 8+ years, and she is currently leading organizational change initiatives to build leadership skills, distribute power, and center diversity, equity, and inclusion.
"This [certificate program] gave me the confidence to believe in my good ideas, treat my challenges as learning experiences, and to use my unique skills to enhance the work I do."
Lissa Harris
Co-Founder
Zuzudex Creative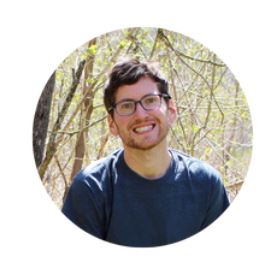 "The certificate has given me a foundation in development and fundraising, which has provided me with the confidence and knowledge for making decisions on strategy, activities, and offering recommendations."
Hali Issente
Development & Communications Associate
The Family Place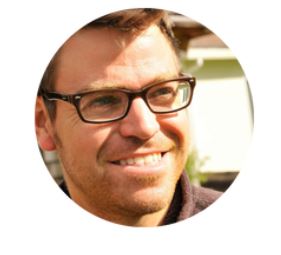 "This [certificate program] feels like an essential for anyone embarking on a career in non profit development work or even higher level non-profit management. I am better at my job because of this course!"
Connor Timmons
Executive Director
Common Ground Center
Tuition and Financial Aid
Tuition for the Fundraising and Development Certificate is $2500 per participant. A $250 deposit will be due upon acceptance into the program. 
Past participants in Center for New Leadership programs have received financial assistance through:
About Common Good Vermont
Common Good Vermont is the only statewide organization in Vermont dedicated to uniting and strengthening all mission-driven organizations that serve the Green Mountain State. Common Good Vermont serves as the "go to" resource for our peers to share resources, gain skills, and build partnerships.
Common Good Vermont is a nonprofit ally member of the National Council of Nonprofits and a program of the United Way of Nor